Ladies & Gentlemen,
welcome to
SNOBNATION!
SNOBNATION is our country on an isle far away in the ocean where no wars, atomic aggressions and political bullshit spoils our beloved and hedonistic lives.
Most inhabitants are women and that will guarantee us the most wonderful life nationwide. Love, elegance and beautiful passtimes everywhere, erotic appearance and self consciousness you can see and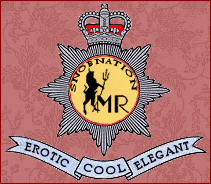 feel at every time and even more if you are invited to visit our Private Lounge.
You are all welcome to pay us a visit. Behave as a Gentleman or a Lady should: it is rude not to stare. We want your eyes upon us but stay decent: the Snob People are untouchable. Leave your inhibitions at home and be aware that you should be conform to the tasty dress and undress code of our erotic lifestyle. So if you accept our snobbish and erotic way of life at SNOBNATION and if you are older than 18 - don't hesitate to take the trip.
WELCOME TO SNOBNATION!
WICHTIG !!!!
Sollten Sie noch nicht volljährig sein oder das Zeigen nackter Körper nicht akzeptieren, dann bitten wir Sie, andere Galerien zu besuchen. Mit Ihrem Klick auf alle unsere Galerie- Links bestätigen Sie verbindlich, dass Sie im Sinne Ihres Herkunftslandes volljährig sind (D-18 Jahre)!

IMPORTANT !!!!
Shouldn't you be of age or don't accept the presentation of nude bodies we request you to visit other galleries. With the click of all our gallery links you confirm binding that you are of age in accordance with the law in your homeland!